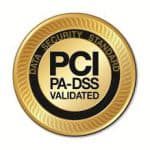 Certified PA-DSS current version 3.2 compliant, Ability's Order Management System (OMS), the Comprehensive Commerce Suite (CCS), secures data through encryption and dynamic user roles and privileges. Financial transactions are SSL encrypted and users are required to provide complex passwords for stronger security. To see our certificate, go to the PCI Security council's
Validated Payment Applications
site and enter Ability Commerce. As part of its PA-DSS compliance, Ability is approved for new installations, which can reduce the costs associated with PCI qualified security assessor reviews.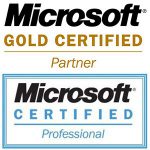 Ability is a Microsoft Gold-Certified partner. Our IT professionals and developers are validated with Microsoft Certified Professional (MCP) certification, through rigorous, industry-proven MCP exams – covering a wide range of Microsoft products, technologies and solutions. Staff is also certified on Windows Server infrastructure, with the in-depth skills to support a Windows Server 2012 environment including installation, configuration and administration.

Ability's digital marketing agency is a Google Partner, providing management of Google products. Ability has earned the status of Premier Google Partner Certification for AdWords Paid Search. The Premier Google Partner status is reserved for Google's most valued agencies. Ability's clients benefit from our expertise to maximize client AdWords accounts through ongoing education and training on the latest techniques for both paid & organic search.

Ability Commerce is a Microsoft Dynamics GP Certified Partner. Microsoft Dynamics GP has the capabilities that are ideal for a mid-sized direct commerce company that is using Ability CCS OMS.
F. Curtis Barry & Company

Ability's CCS OMS has been officially validated and certified by nationally recognized consultant F. Curtis Barry & Company (FCBCO), an operations and fulfillment consultancy providing service to the multichannel (catalog, e-commerce, and retail) industry. Since 1984, FCBCO has collaboratively developed actionable solutions for clients that combine both proven industry best practices with the latest technology available in the industry.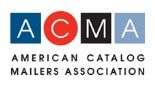 The American Catalog Mailers Association (ACMA) is the only industry association advocating specifically for catalog marketers. As the primary voice of the Catalog Industry, ACMA represents members on issues that directly concern their immediate and long term commercial interests.