Carlton Industries Selects Ability Commerce to Replace JDA Ecometry for OMS and Ecommerce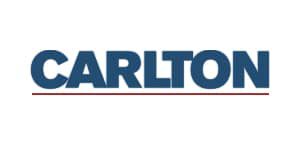 December 4th, 2018 - Ability Commerce, a leading provider of direct commerce solutions and services, announced today that Carlton Industries has selected the Company for their CCS Order Management System (OMS), SmartSite Ecommerce Platform, Amazon Product Suite, and Connect Email Solution with Managed Services. Carlton was searching for industry experts with innovative solutions to replace their legacy systems, coupled with supportive services. They chose Ability because of their fully integrated OMS and Ecommerce systems, their additional direct commerce offerings, and their expansive knowledge of the industry.
Kay Carlton, President and Co-founder of Carlton Industries said that "We selected Ability Commerce for their industry-leading software platform coupled with a shared commitment to superior customer service."
"We could not be happier to grow our professional relationship with Carlton", said Diane Buzzeo, President and Founder of Ability Commerce. "We look forward to utilizing our solutions and services to further drive their growth and success."
About Carlton Industries
Kay and Dick Carlton founded Carlton Industries more than 40 years ago. Their business has grown into a firm that markets and manufactures safety, compliance, and identification products from their headquarters just outside of Austin, Texas. Carlton serves business and government customers and stand behind every product they sell. Carlton is proud to be a certified member of NAWBO – the National Association of Woman Business Owners.
About Ability Commerce
Since 1999, Ability Commerce has helped ecommerce and multichannel companies achieve success. By combining the user experience of seasoned professionals with best practices, the company provides customers scalable, flexible and affordable software and services to facilitate their success, and more importantly their growth. Ability Commerce delivers direct commerce retailers cutting edge Ecommerce and Order Management platforms and development, as well as marketing and consultant services.